ORGANIC 2017: here comes the 3rd edition of the coolest App Party of Barcelona
ORGANIC is back! The most FUN App Party of Barcelona for app professionals. Not just because we and PickASO say it as the organizers – but because this is what our Twitter followers are saying with the hashtag #ORGANICparty.
ORGANIC is the meeting point for all app professionals, where the new tendencies and challenges of the industry are debated and of course, it is a great place for networking and growing your business. This year we celebrate the third edition of ORGANIC that will take place next 26th of October at Valkiria Hub Space (c/Pujades 126, Barcelona) at 18:30h.
Why can't you miss ORGANIC 2017?
Because in this third edition, we will again have these great app marketing professionals as our speakers: Selma Neira, Customer Success Manager at Liftoff; Guy Uziely, Spanish Markets Lead at AppsFlyer; Juan Carlos Expósito, CMO of Verse; Esther Arboix, Growth Manager at InfoJobs; David Cremades; CMO at From The Bench; Thomas Petit, Growth Team Member at 8fit; Álvaro Córdoba, CMO of Badi; Yoann Artus, Managing Director Italy & Spain at Treatwell; Gemma Escribano, CMO of Wallapop y Caroline Ragot, Strategy Director at InfoJobs.
All these professionals will talk about the success stories of strategies that have been carried out to make their apps go viral organically, among other topics. In addition, ORGANIC will be a party full of surprises for the attendees: experiences, giveaways, gifts, cocktails and a lot of networking! And when we finish at Valkiria, a bus will be waiting for us at the door to take us to Shôko and continue the app party there!
Thanks to our sponsors and partners for making ORGANIC possible
Thank you, thank you, thank you! ORGANIC wouldn't be possible without our sponsors and partners:
and with Atrápalo as Silver – thank you!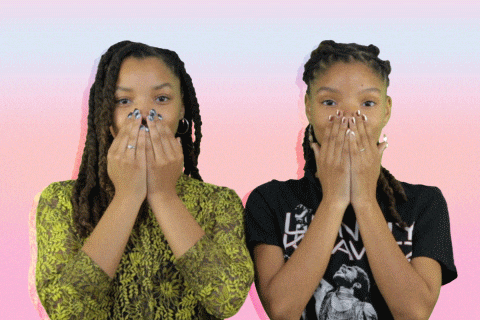 Apart from our sponsors, we are partnering with lots of other apps and companies that are making the event a reality: Badi, Wallapop, Glovo, 8fit, eCooltra, Gin&Tweets, Marco Estil, Grupo Billingham, Valkiria, Jägermeister, Shôko, Petoons, App Promotion Summit and Smybox. We also have the support of our media partners: iPadizate, Andro4All, Trecebits, Woman in Mobile, Marketing4Commerce, wwwhat's new, Loogic, Splitmetrics, Grupo ADSL Zone, iPhoneA2, MMA Spain, Mobile Weekend, Intelectium, SoloApps, TodoiPhone and Applésencia.
Thanks to all of them ORGANIC will celebrate its third edition on 26th of October. It will be an event full of surprises and fun for all the attendees. If you want to participate as a sponsor or partner, you are still on time: just send an email to eventos@pickaso.com 😉
The previous editions of ORGANIC:
All places reserved three days before launch.
Full capacity – 250 participants from mobile sector.
37 partnerships – sponsors, collaborators and media partners.
More than 1.000 mentions in social media.
Hashtag #ORGANICparty became a trending topic in Barcelona.
How does the sign-up work?
To attend ORGANIC, register on the event page.
As there are many of you who want to attend and the capacity is limited, we will create a guest list to attend ORGANIC. In the case you will be on the guest list, we will contact you a few weeks prior to the event.
After that you will need to download Verse app and register in order to get in at the event. We need to control the capacity!
Sign up for ORGANIC 2017!
Day: 26th of October 2017
Hour: from 18:30h till 23:30h (from there we will have a bus to take us to Shôko and keep on with the party)
Place: Valkiria Hub Space (c/Pujades 126, Barcelona)
Hashtag: #ORGANICparty
Capacity: 300 people
Entrance: free with invitation
More info and sign up: ORGANIC
So far this is all about the third edition of ORGANIC, which is no small thing! We have prepared this edition with a lot of enthusiasm and passion, and we hope you enjoy the event and have a great time. If you want to keep up with the news until the 26th of October, follow us on social media: Facebook, Twitter and LinkedIn with the hashtag #ORGANICparty. The countdown begins!
See you at ORGANIC 2017 😉