For the 4th straight year, PickASO and TheTool organize the most exciting party in Barcelona for mobile app marketing professionals. ORGANIC is an after-work on which TOP mobile apps share app marketing strategies that have been a success: user acquisition and retention, engagement, App Store Optimization (ASO), Social Ads, etc., plus a lot of networking!
After the conferences, it's time to party! Drinks, food, and music to boost networking among all assistants. This year ORGANIC has some new features:
New Location: Duvet Club Barcelona
One of the novelties is the change of location. This year we are celebrating the 4th edition of ORGANIC on November 15th in Duvet Club Barcelona (Còrsega 327, Barcelona) from 6 pm to 12 pm (or until you drop!). We will enjoy beers, food, drinks, and DJ, among many surprises that you will discover the day of the event.
TheAwards: We Reward the Best Apps in Spain in 2018
In this edition, in addition to the app party and conferences, we've prepared a new section: TheAwards, on which we reward the best mobile apps and games in Spain in 2018.

Before the awards ceremony there will be four lectures about successful cases in mobile app marketing:
Andrea Vian, SEM Team Leader & Head of Mobile Marketing at eDreams ODIGEO
Anna Juan, Marketing Manager at Scoot
Aurembaix Puigpinós, Head of Marketing at Privalia & vente-privee Spain
Diana Rubine, Customer Success Manager at AppsFlyer.
TheAwards: Prize Categories
All apps that enter the contest can opt to the following prize categories:
Best App in Spain in 2018
Best App per Category:

Purchases
Economy, Business & Finance
Entertainment, Events and Time
Creativity and Productivity (Photo, Video, Music, etc.)
Sports and Well-being (Health, Fitness, Medicine, Sports)
Traveling and mobility (Travels, Transport, Navigation, Maps, Vehicles)
Education and Magazines (Education & Parenting, Comics, Books, News, Magazines and Newspapers)
Lifestyle (Lifestyle, Beauty, Food and Drinks, Home)
Social Media, Dating and Communications
Games
The winners will get a fabulous prize package of several services offered by companies, such as Huawei and Snapchat among others.
More than 215,000€ in prizes
The first edition of ORGANIC will give away prizes worth 215,000€ among the 11 categories. Huawei will ease visibility of the winner apps in its AppGallery, but it will also raffle mobiles: an Honor 10, an Honor 8X and 15 Honor Band 4. Snapchat will offer 5,000€ in Snapchat Ads credit to the best app in Spain in 2018 and 1,000€ in credit to each of the 10 winner apps by category, which is a total amount of 15,000€ in Snapchat Ads credit. Other companies participating: Amazon Web Services, AppSamurai, Sketch, iSocialWeb, Tappx, Acumbamail, SysAdminOk, PickASO, TheTool, wwwhatsnew, Mobile World Capital, Edrans, SocialPubli and Apiumhub.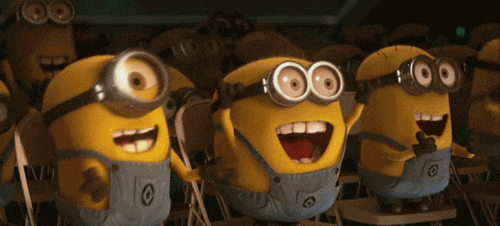 TheAwards: Online Voting and Jury
Users will vote their favorite apps in TheAwards until November 12th. The three most-voted apps will be finalists and the jury will announce the winners the day of the event.
Who is in the jury?
Vanessa Estorach, co-founder at Women in Mobile
Evgeny Predein, CEO at Apiumhub
Elia Méndez, Director at MMA Spain
Thomas Petit, Growth Team Member at 8fit
Ricard Castellet, CCO at Barcelona Tech City
That's how the last edition of ORGANIC went down
In case you missed ORGANIC 2017, that's how we lived it!
ORGANIC and TheAwards is possible thanks to the sponsors AppsFlyer, Huawei, Snapchat, InfoJobs, Amazon Web Services, Edrans, and Headway. More companies collaborating: IMS Internet Media Services (IMS), a subsidiary of Sony Pictures Television; Wayra Barcelona, MMA Sapin, IAB Spain, 4Y4N, Barcelona Activa, Barcelona Tech City, Women In Mobile, Conector Startup Accelerator, Atrápalo, Gin and Twitts, Marco Estil, Smybox, Grupo Billingham, Applause, Badi, 8fit y Scoot. And our media partners: Marketing4Commerce, prnoticias, appfutura, MobileFirms, Wwwhatsnew, Trecebits, Esferaiphone, iPhoneA2, Applicantes, El Publicista, Actualidad iPhone, Actualidad Gadget y ADSL Zone.
Thank you very much for making it possible!