Lots of things have changed and evolved in the gaming industry. Today, we'll focus on ASO for mobile gaming, how everything evolved until now and what will be the main challenges for this year 2021.
Mobile gaming in 2021 – Main ASO challenges
One of the things that is constantly changing in ASO and including in mobile gaming is that it is getting harder and harder for a mobile app or game to get featured in the browse / explore sections of the app stores.
Getting featured in browse / explore
With time, more and more apps are available on the market and competition is always getting stronger and more powerful. Getting featured on the stores is a real challenge and if you achieve it, you will definitely see positive results (an increase in visits and potentially in downloads as well). It is a great way to start for a new game, to get a lot of traffic right from the start.
However, it is important to keep in mind that there are not only pros (ie. installs) to being featured. You could also receive low-quality traffic to your game, it could suffer from ANRs and crashes…
There also something called the featuring hangover: one week after being featured, the organic downloads of your mobile game will decrease and you might need to do some UA to bring-up the organic traffic (organic uplift).
All of this means that your mobile game needs to be prepared to get featured.
Finally, it is important to highlight that featured traffic is not always the same and that the more featured apps, the smallest impact on each app, so if the featured categories are crowded your mobile game might see fewer results.
Hyper and ultra-casual games on the rise
Another notable thing this year 2020 in the mobile gaming industry, and in the gaming industry in general, is that hyper and ultra-casual games are more and more present in the stores.
Nowadays, almost everyone owns a smartphone and gaming is accessible to anyone. For this reason, hyper and ultra-casual games are expanding, with easy and satisfying gameplays for any kind of users to be able to play and enjoy it.
People enjoy this kind of games as it enables them to play without thinking, relax and disconnect with the reality. This kind of games is getting more and more famous and it is important to take it into consideration when preparing the ASO strategy of your mobile game. Is it a hyper or ultra-casual game itself? What could you do to make it stand-out? It is important to ask yourself the right questions and work hard on optimization according to the answers.
Huawei AppGallery – Real competition to the App Store & Google Play?
The app store of Huawei, called Huawei AppGallery, is trying to dig in and make itself a place among the leading app stores.
Huawei is a big company and more and more Huawei devices are being sold in the world. Huawei is taking importance and short term, it could get a small piece of the app stores traffic. Android traffic could also be relocated little by little to AppGallery.
We should definitely keep an eye on the store for its mid-long term evolution. Through time a lot of new platforms were launched but nothing really held on – will AppGallery be the one that takes off?
Standing out in crowded categories
In general, more and more apps and games are being launched in the stores and some categories are getting very crowded.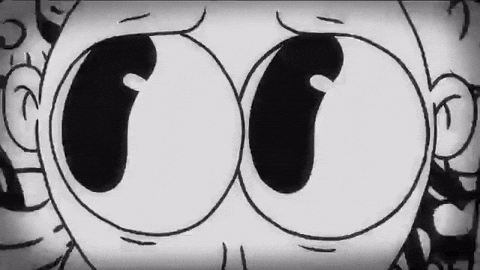 What can you do to differentiate your mobile game?
Be up to date, read ASO & mobile gaming blogs to always find ideas of what you should do, new ways to present your game to users, what you should use for your visuals…
Do A/B test on a regular basis to know what works with your audience and optimize in consequence.
Monitor competitions and the best apps in your category to find good practice but also what you want to do differently.
Pay attention to your product's quality and make sure there are no errors and crashes – an app with ANRs and errors won't rank high in its category.
Browse reviews to see users' suggestions, what they are expecting and what they want.
Look at UA ads to get inspired and find new ideas.
There are many different ways you can look for new ideas and try to differentiate from the competition. Keep in mind that going up in your category takes time and your mobile app won't be Top 1 from one day to another, but with time and optimization efforts, it is very likely that you start seeing results.
Visual assets, Conversion Rate, A/B testing
Another challenge in mobile gaming this year is to optimize the visual assets in the best way possible to increase conversion rate.
Visual assets are very important: they are what users see before they download a mobile app or game. It might even be the only info they see as users tend to become lazier and lazier to read textual fields. This means that they are crucial for conversion rate.
A/B testing is really helpful to get to know users better and what works with them. It's not only about increasing CvR once, but more about building up a long-term ASO strategy to continuously grow. For Google Play Store, you can A/B test directly from the console while for Apple App Store you need to use an external platform such as StoreMaven or Splitmetrics.
It is important to highlight that visual assets also have an impact on visibility on Google Play, for example in Similar Apps with the icon.
Challenges of ASO for Mobile Games in 2021 – In short
In the end, there are lots of challenges in the world of mobile gaming and they are always evolving with time. The thing here is that you have to track the main ASO KPIs to measure success.
Something that is important to always do is to follow-up on the store changes and updates, to be up to date with anything new or any algorithm changes. This way you will know when and how you need to adapt your ASO strategy to anything new.
Keep in mind that ASO is an ever-changing matter – adaptability is key. If you want to be up-to-date, you're in the right place 😉 Follow our blog to be informed of all kind of ASO & Mobile Growth news.
Resources: